What better way than to cheers summertime sunshine than some amazing wreathes for your front door. The great thing about wreathes is you can place them anywhere. Try placing a wreathe above the fireplace or above your bed for a little change of decor. I can't resist a good wreathe and I have a few for every season. The price point for a wreathe can be $ to $$$ so no reason to feel that it can't be in your budget. I figured let me show you some great colorful styles with varies prices points. What's great about wreathes is you can even DIY for an inexpensive cost. Just look at the one below that I made for my friends bridal shower. It brings me joy that she puts it up every summer!
I just finished up my front entry and I couldn't resist hanging my yellow branch wreathe I found at target last year. If you are like me, I tend to find wreathes that look more natural but that also has a higher chance of getting a lovely birds nest. Not only do I love my front door. I also got to watch 3 baby robins hatch and grow before leaving the nest this weekend. They are just so darn cute. Now this isn't ideal for the wreathe but because I'm also cautious of the price I was okay with letting this slide and giving it a little TLC once I remove the nest. I mean how can you not let these little birdies grow?!!? [see adorable photo below]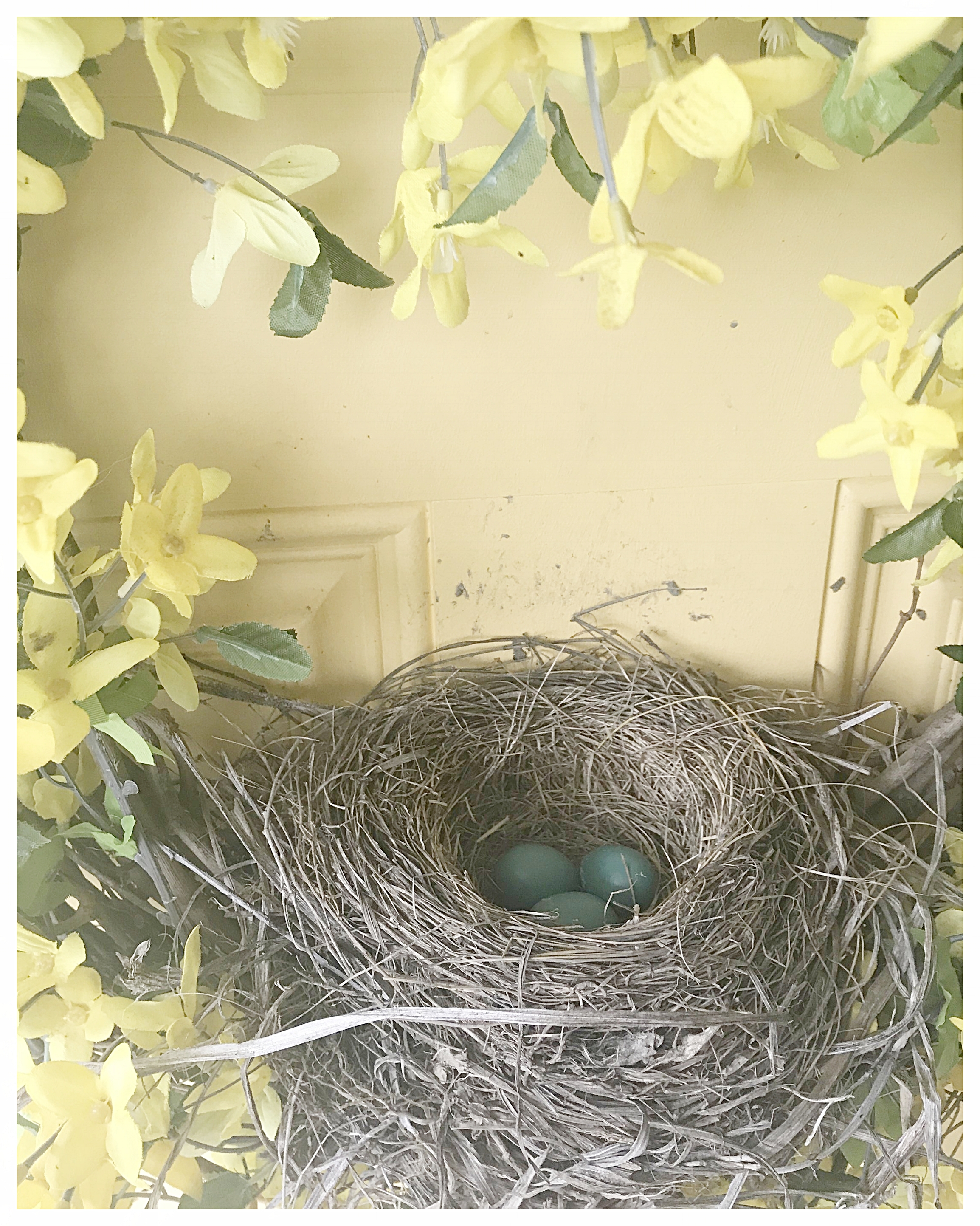 for any price point below + links to purchase them!